480x320 Android cell phone
Huawei U8650 Sonic with Acrobat PDF Reader. It's easy to read in landscape format on the 3.5'' (88mm) Display.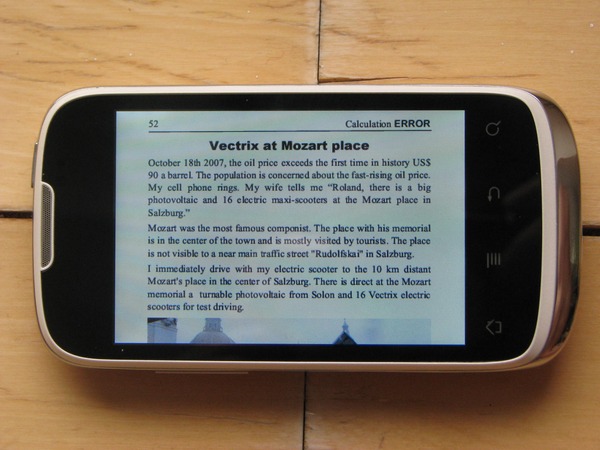 There are some cheap Android cell phones with 320x240 Bildschirm. These are not suitable to read a book. The here shown Huawei was only 109,-EUR January 2012.